Yogalates |
Call 01634 817242
Do you suffer from stiff joints or a weak or painful back?
Want a total body workout with no impact?
Yogalates Classes
Yogalates is a type of exercise where the 'core' spinal muscles are strengthened, which in turn improves posture and reduces the risk of injury whilst creating a perfectly strong and aligned body.
Many have heard of Yogalates, or tried Yogalates exercise in a large group environment similar to most yoga classes or group fitness classes, however this is only a small part of what Yogalates actually offers and here there is risk of performing the exercises incorrectly which can do more harm than good.
Today, a large number of the population suffer with poor posture, muscle imbalances and back problems and therefore should be careful when taking part in generic exercise classes.
Have you tried to teach yourself Yogalates with a DVD or join a large class and not got anywhere?
Our clinic offers Yogalates training taught one to one so that the Yogalates instructor can develop a workout tailored to the client's needs and give individual attention, when both you and your instructor are happy you can then move on to our small group classes.
For individuals with serious injuries or limitations, Yogalates should only be taught under one to one instruction where close attention can be given at all times.
People come to Yogalates classes with different goals, many of our clients come to increase fitness and tone their bodies, some to address back pain and injuries, some to improve their core stability for specific sports (tennis, golf, squash to name a few), others to counterbalance a stressful lifestyle, or to improve their posture and flexibility.
One of the greatest benefits of Yogalates training is that it is suitable for everyone, for all body types and fitness levels from the highest performing athlete to individuals with a variety of health problems. It is beneficial to men and women, children, the elderly, and almost essential for pre and post pregnancy. It can be tailored to benefit everyone from your average slumped inactive teenager, stressed business professional and the injured right the way through to our more aged clients.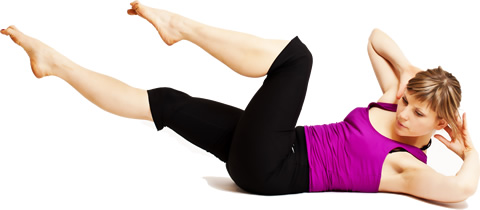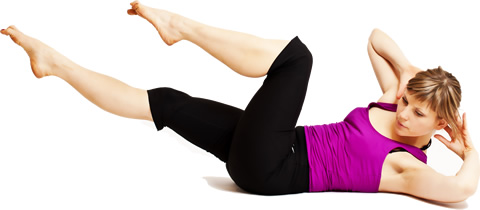 The Benefits of Yogalates
Greater strength and muscle tone
Improved flexibility and agility
Strength, balance and coordination
A more efficient respiratory system
A healthy spine and improved posture
A flatter abdomen, toned arms and thighs and a stronger back
Each class runs for 6 weeks.
6-week term – £42.00.
Booking a 6-week term is normally advisable to avoid disappointment as classes are restricted to 12 people maximum. However, owing to exceptional circumstances, Yogalates classes are currently streaming live to your home via Zoom.
If you are interested in joining the classes, please email enquiries@holcombehealthclinic.co.uk 
Monday Class 
09:30-10:30 
(Beginners/Intermediate) 
11th May 2020 – 15th June 2020
22nd June 2020 – 27th July 2020
Tuesday Classes
18:00-19:00, 19:15-20:15
(All Levels)
12th May 2020 – 16th June 2020
23rd June 2020 – 28th July 2020
Thursday Class
09:30-10:30
(Intermediate/Advanced)
14th May 2020 – 18th June 2020
215th June 2020 – 30th July 2020