Do you suffer from stiff joints or a weak or a painful back?
Are you looking to become stronger and more flexible?
Would like a total body workout but with no impact?
Then our Yogalates club is the ideal class for you.
Benefits of Yogalates: 
'core' spinal muscles are strengthened
posture and muscle imbalances are improved
back pain can be alleviated
risk of injury is reduced
a perfectly strong and aligned body is created
greater strength and muscle tone
improved flexibility and agility
strength, balance and coordination
a more efficient respiratory system
a healthy spine and improved posture
a flatter abdomen, toned arms and thighs and a stronger back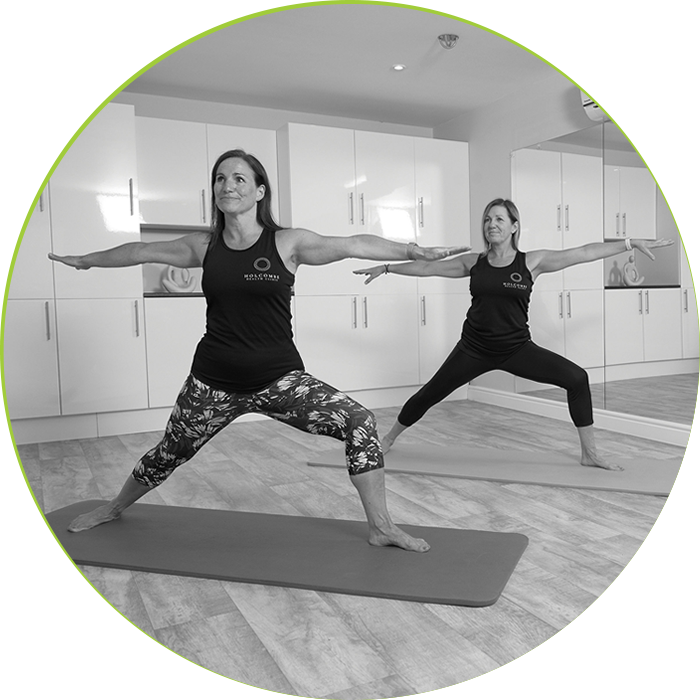 Who is Yogalates suited to? 
all body types and fitness levels from the highest performing athlete to individuals with a variety of health problems
What Holcombe Health Clinic offers 
Yogalates classes tailored to cater for a variety of goals:

to increase fitness and tone the body
to address back pain and injuries
to improve core stability for specific sports (tennis, golf, squash to name a few)
to counterbalance a stressful lifestyle
to improve posture and flexibility
Designed by our very own Lou Hayes, Chartered Physiotherapist, the Yogalates Club comprises:
fun online Yogalates classes with a clinical approach to educating you in optimal functioning for life and sports
each class led by one of our two lovely instructors, Lou and Lisa
calming relaxation with Geraldine at the end of the class
Included in the £25/month subscription 
two live Yogalates classes per week
access via Zoom on Monday and Thursday
class recordings emailed to you the same day
eight classes and recordings in total per month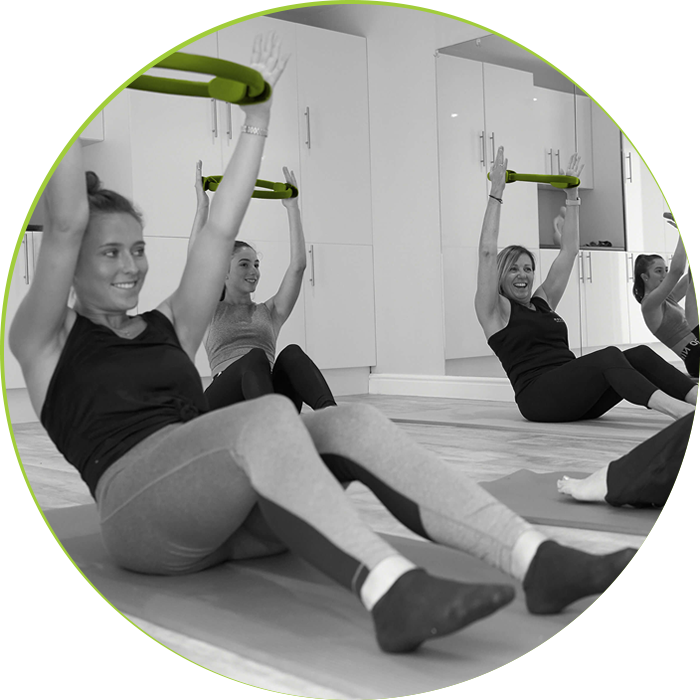 Get started now 
explore Classes and select Online Yogalates
you will receive an email on Monday and Thursday with a link to join the class via Zoom on your mobile, laptop or iPad, whichever device you choose
enjoy the class live or catch up later with the class recording which will be emailed to you the same day 
Classes start monthly and are every Monday and Thursday from 9.30am to 10.30am.