Get back to doing what you love
Comprehensive physiotherapy, sports therapy, rehabilitation and sports performance solutions
BOOK online
CALL 01634 817242
Get back to doing what you love
Comprehensive physiotherapy, sports therapy, rehabilitation and sports performance solutions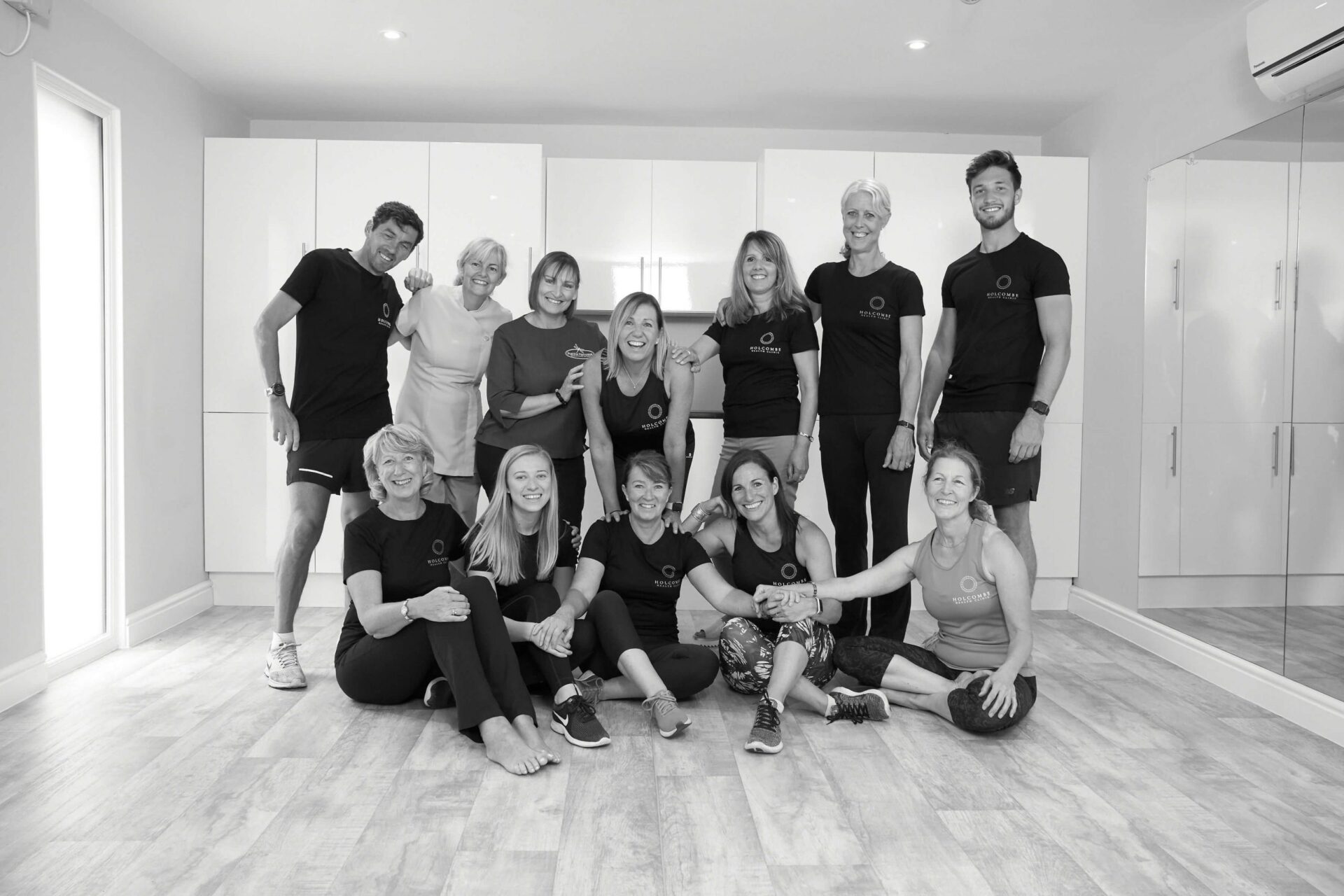 At Holcombe Health Clinic, we believe strongly in looking at the whole body, adopting a holistic approach to the management and treatment of personal and sports injury.
Our services naturally complement one another and are designed to have you on the road to recovery in no time, with additional guidance on how to prevent new and further injury.
If you have received treatment elsewhere but still do not feel that the injury or complaint has been resolved, we will work with you to provide a treatment programme and solution, giving long-term relief.
Provided in a safe, professional, and friendly environment, our services are delivered by qualified therapists who have completed advanced training. We're not interested in blinding you with science; our aim is to offer easy-to-understand advice in plain English.
Physiotherapy/sports therapy
We can help with identifying, treating and rehabilitating many types of injury, including back and neck pain. We also specialise in vestibular rehabilitation.
Sports massage
Helps athletes prepare their bodies for optimal performance, recover after a big event or function well during training. 
Sports rehabilitation
Our treatment will incorporate evidence-based therapeutic interventions and exercise with the plan being monitored and modified where needed.
Breathwork, relaxation & mindfulness 
A monthly workshop where you will learn different techniques to help you relax and 'breathe better to feel better', as well as discover tools to help with stress and anxiety.
Yogalates
A total body workout without impact. Strengthens spinal muscles, improves posture and reduces the risk of injury.
Baby yoga/baby massage & reflexology classes
Relaxing, calming and fun classes provided in a safe, nurturing space. Ideal for bonding and for your baby's physical and mental development.  
How2Menopause has been specifically designed by our team of qualified, trained healthcare professionals to help all women experiencing the effects of menopausal symptoms, through what can be for some a lonely and difficult stage of life.
Using evidenced lifestyle solutions, we hope that this programme will help with advice, guidance and coping strategies to sleep all night, reduce hot flushes and anxiety, improve sore joints and heart palpitations as well as many more possible symptoms.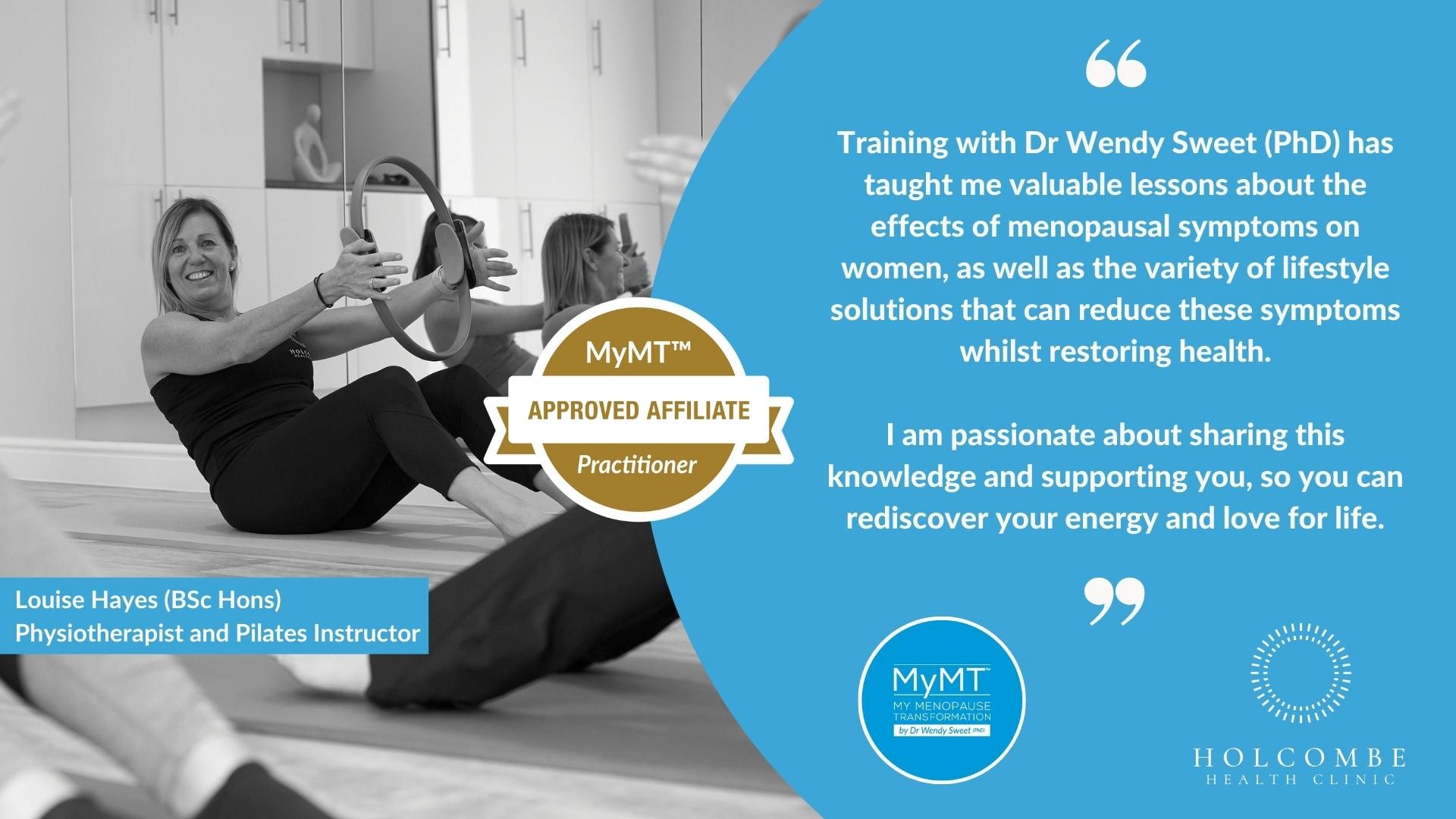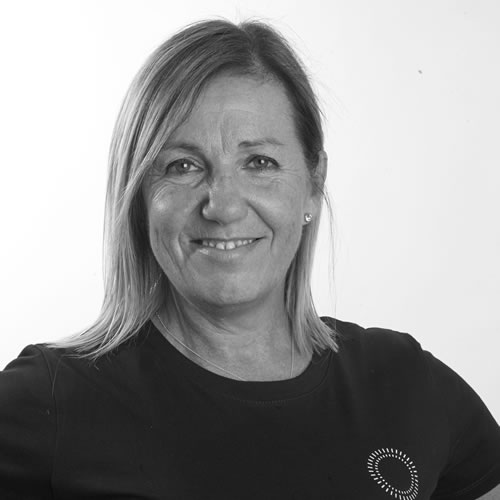 Louise Hayes
Clinical Specialist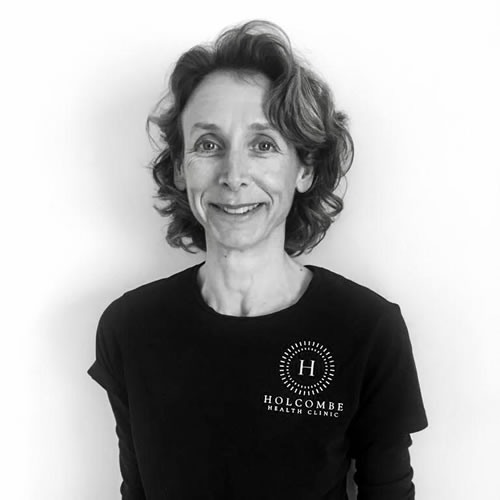 Julie Burge
Senior Physiotherapist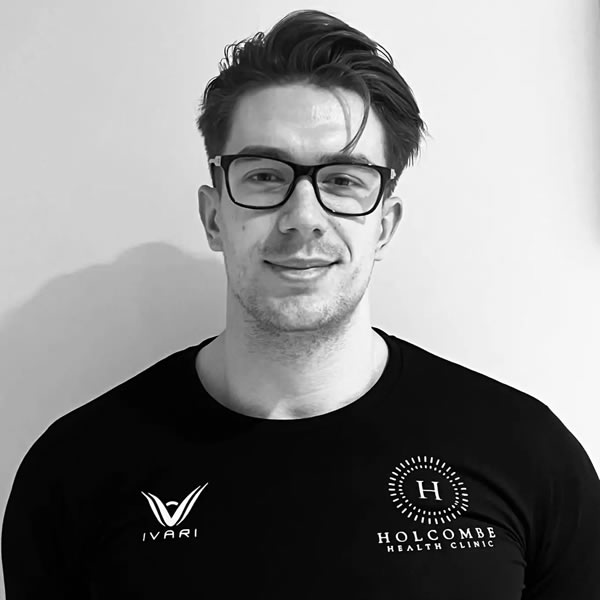 Lewis Date
 physioTherapist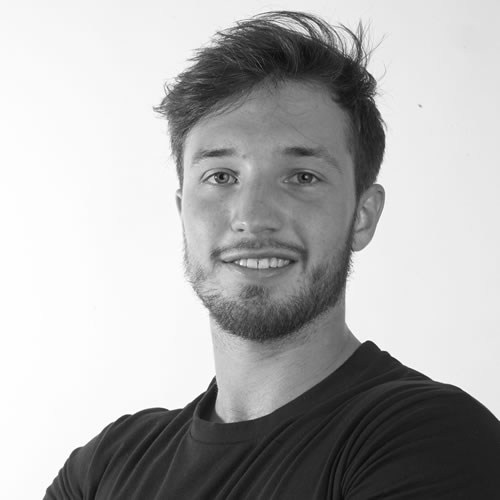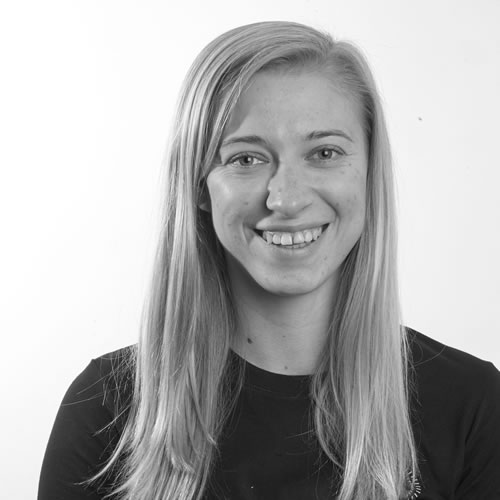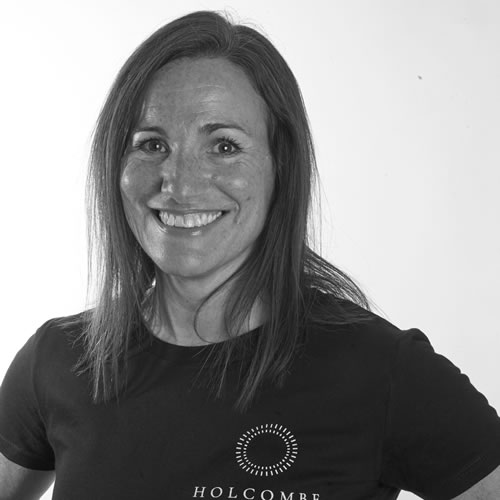 Lisa Parker
NUTRITIONAL THERAPIST, PILATES INSTRUCTOR, BABY MASSAGE & YOGA INSTRUCTOr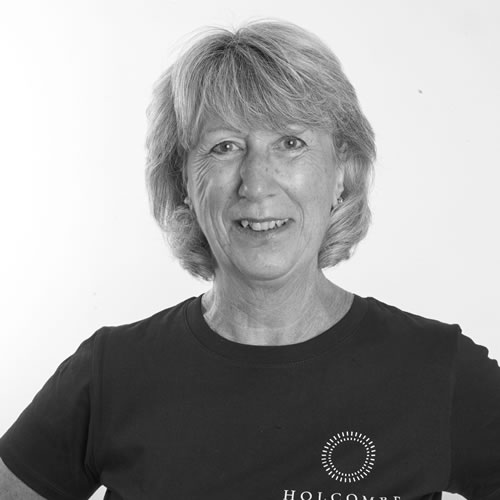 Geraldine Penfold
Reflexologist, Indian Head Massage, Relaxation and Meditation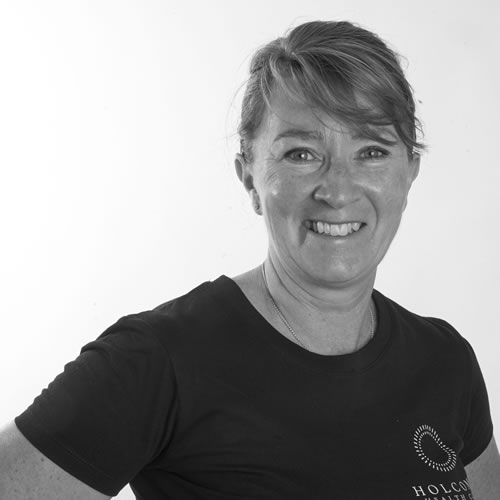 Liz Tottman
Accounts, Reception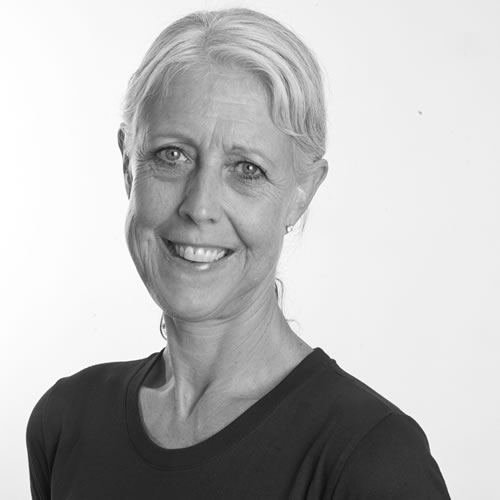 Alex Horne
Marketing, Admin, Reception
"Amazing professional team, relaxed and natural atmosphere. From the minute the shutters come up these guys know exactly what they are doing! Three appointments so far and suggested exercises as well, feeling a massive improvement. Would recommend to anyone!"
Steve Cook
"I have used Louise at Holcombe for a long time now, even back to when Lou was in the small cabin, I would highly recommend them, Lou has healing hands."
Andrew Living
"Just come back from Holcombe Health Clinic and I cannot believe the difference in my back. My friend said go and see Louise and thank god I did. Very professional, a detailed chat to really explain my pain. Throughout she was explaining what she was doing and why. I am very happy and will be back at netball in the next few weeks!"
Barbara Mullins
"Honestly can't tell you how good I feel after I go in for my back… My range of movement is massively increased after. If anyone has a problem, you need to go to these people! They are amazing! Thank you again, Louise!"
Rebecca Demwell
"I'm a professional jockey. My work means I'm active every day and I have very little time to let my body rest and recover. I have been treated by Louise for a while now and I couldn't manage my career without her help."
Hayley Turner