Physiotherapy & Sports Therapy Treatments

Physiotherapy is classified as a medical treatment, so we have been open for business as usual during lockdown and as lockdown is easing. Protocols and procedures are followed in accordance with our regulatory and professional bodies.
The health and safety of our clients and clinic team is our primary concern and strict COVID-19 secure guidelines and precautions are in place. Thank you for your continued support and help in adhering to these safety measures.
We ask that you do not attend clinic if you are feeling unwell, are experiencing any COVID symptoms or have been in recent contact with anyone who has COVID. Please call to let us know and we can make alternative arrangements.
If you require treatment but are unable to come into the clinic, video consultations are also available.
With the next stage of lockdown easing, we are excited to announce that we can once again offer classes in our lovely studio. If you are looking forward to safely exercising face-to-face in a group again, why not consider booking one of these classes?
Yogalates with Lisa –  Tues evening 6-7pm 
Relaxation/meditation with Geraldine – Thurs evening 6-7pm
Yoga with Jules – Fri morning 11:00-12:30 
Our Yogalates Club with online Yogalates classes is continuing as usual by monthly subscription. This gives you access to two live Yogalates classes per week via Zoom on Monday and Thursday with each class recording emailed to you the same day. If you are looking to become stronger, more flexible or are struggling with back pain, these are the classes for you.
We hope that you all stay safe and well. Please do call us on 01634 817242 if you need help or advice.
Holcombe Health Clinic is located in Rochester, Kent. We provide a complete range of physiotherapy services.
All our services are provided in a safe, professional, and friendly environment by qualified therapists with advanced training.
We do not blind you with science, all our advice is given in plain English.
Our clinic therapists are highly experienced in personal, occupational and sports injury management and recovery.
At Holcombe Health Clinic we believe strongly in the holistic approach to the management and treatment of personal and sports injury. All our services are geared up to complement one another and have you on the road to recovery in no time, giving you advice on how to prevent new and further injury. For more information, please give us a call.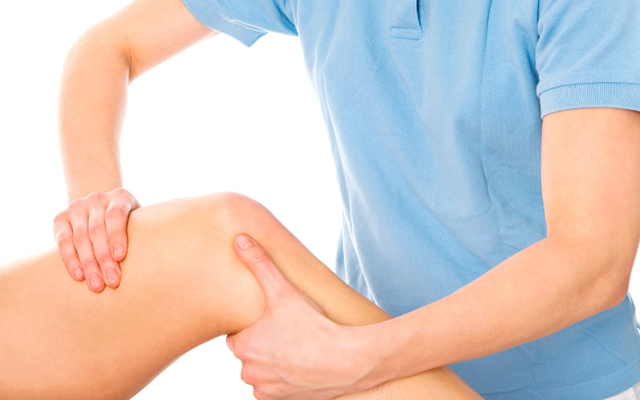 Physiotherapy
We can help with identifying, treating and rehabilitating many types of injury including back and neck pain.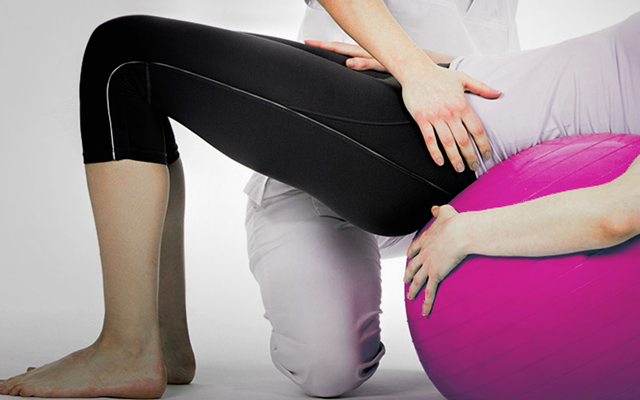 Women's Health Physiotherapy
We can help with treating pain after an injury or any women's health related issues or discomfort.
What Our Lovely Clients Say
Louise is A-MAZ-ING. I'm an Age Group triathlete and the few injuries I've had have been quite major. A trapped nerve in my neck stopped me from being able to use my arm and left me in serious pain just 2 weeks before a European championship race. Two appointments is all it took and some exercises to do at home and I was able to race. I recommend Louise to everyone, She really does work miracles.
I would recommend Louise and Holcombe Health Clinic without any hesitation. Louise has helped me no end in order to get my body moving again due to severe arthritis. She's treated me top to toe and has made a massive difference to my mobility, responding to what my body needs at that moment in time. I'm extremely grateful for the support and the encouragement she has given me. I leave each session feeling really positive about how my body is restrengthening. Through regular sessions, I can now see a more active future. On the more practical side…it's easy to get to, there's ample free parking outside of the front door to the building and evening appointments so I don't have to organise childcare. Certainly makes a difference when you're uncomfortable/in pain. Thanks so much.
Amazing professional team, relaxed and natural atmosphere. From the minute the shutters come up these guys know exactly what they are doing! 3 appointments so far and suggested exercises as well, feeling a massive improvement. Would recommend to anyone!
I have used Louise at Holcombe for a long time now, even back to when Lou was in the small cabin I would highly recommend them, Lou has healing hands.
Can not recommend Claire enough, she's helped me so much and I feel like a new woman! Genuinely changed my life at home and work and my clients too! Thank you!
I am being helped by both Lisa (nutrition/weight loss) and Louise (physiotherapy) removing literally years of lower back pain and returning my knees to normal, after they were buckling under my increasing weight gain. Now back to normal levels of muscular comfort and down from over 23 stone to nearly 15 stone in 16 months. And a fantastic new life!! Thanks so much.
I've been visiting Louise on and off for nearly a year now. Louise has played a key role in getting me ready for important races, both body and mind. Teaching me to understand my body better, not only has she fixed my injuries but she has more importantly helped me understand how to prevent injury.
I always receive a warm, friendly welcome from the team at Holcombe health clinic. They definitely come highly recommend from me. 
🙂
Thanks guys xx
Just come back from Holcombe Health Clinic and I cannot believe the difference in my back. My friend said go and see Louise and thank god I did. Very professional, a detailed chat to really explain my pain. Throughout she was explaining what she was doing and why. I am very happy and will be back at netball in the next few weeks!
It's important to feel in good hands when you're injured and based on a recommendation I came to see Louise with a trapped nerve on the side of my neck (obviously very painful with minimum movement), and after seeing Louise the transformation was absolutely sublime as I could then move my head in all directions with little pain. I can't recommend Louise highly enough as I personally think she has magical hands.
Honestly can't tell you how good I feel after I go in for my back… My range of movement is massively increased after. If anyone has a problem you need to go to these people! They are amazing! Thank you again, Louise!
I'm a professional jockey. My work means I'm active everyday and I have very little time to let my body rest and recover. I have been treated by Louise for a while now and I couldn't manage my career without her help.
I couldn't rate Holcombe Health Clinic more highly – Louise has worked miracles on a serious Neck / Upper Spine injury which had been unsuccessfully treated by other therapist for the previous 7 months. I had an Ironman event in 3 months time and couldn't even get on a bike to train and, after only 2 sessions, I was seeing improvements… Healing doesn't happen overnight but after 3 months therapy I was successfully able to complete the event with relatively little discomfort – this would not have been possible without the expert treatment from Louise. I would definitely recommend Holcombe Health Clinic.
The LPGA (ladies professional golf association) was lucky enough to have Lou for a week in China! She worked on players individually and I have to say she is the best physio I've ever worked with. She made me feel comfortable and also knew the limits I had to my body just by an assessment. I would recommend Lou to anyone who needs physio help and I would be happy to see any of her associates, as I'm sure she only hires the best! Thanks Lou for not only helping me heal but also educating me.
I have been visiting Louise for a couple of months now and there is always a warm friendly happy welcome from her team.
Louise has been treating my Back and Hamstrings and any other muscle group that attaches itself to them, the pain from her healing almost miracle hands has been worth it for some astonishing results. I have been able to continue playing sports FULL on at 47, I am an absolute convert. Thank you Louise for the pain but especially for all of the Gain. #superstar
I was having really bad back pain during pregnancy and within three sessions with Clare it was completely gone. I would highly recommend. I wish I had gone sooner.
Holcombe Health Clinic
Holcombe Park
Curtis Way
Rochester
Kent ME1 2TQ
Please use ME1 2XQ for Satellite Navigation.