Holcombe Health Clinic enjoys an established track record in providing a range of therapies and massages to encourage optimum performance in a chosen sport. We work with people of all ages and abilities engaged in sport as well as with a number of high-profile and elite athletes who compete at an international level, enabling them to attain their desired goals.
Perhaps you are training for an upcoming sporting event but struggling with a niggle or persistent injury?
Are you training intensively and feeling your muscles are tired and stiff?
Maybe you are returning from injury and need specific rehabilitation for your sport?
Or you have just started a new exercise programme or sport and are feeling the effects on your body?
Sports therapy and rehabilitation are concerned with musculoskeletal conditions arising from sporting activity, not with general healthcare.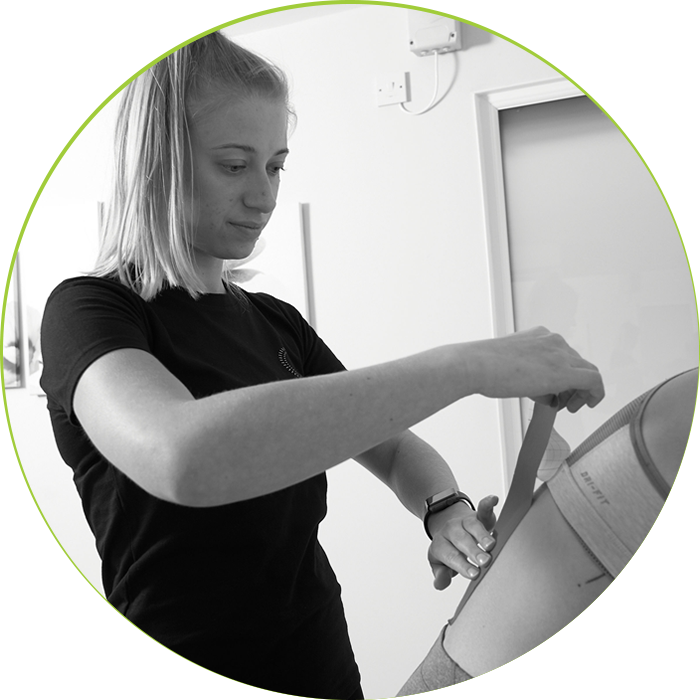 It focuses on understanding and preventing sports injuries and dealing with the effects of physical and emotional trauma resulting from sports injuries, aiming to bring you back to optimum levels of functional, occupational and sports-specific fitness, regardless of age and ability.
It utilises the principles of sport and exercise sciences incorporating physiological and pathological processes to prepare the participant for training, competition and where applicable, work.
Your sports therapist's aim is to prevent injuries and to help those who are injured to return to full fitness. During a sports therapy session you will be given advice on how to train and compete safely, as well as be treated for injuries and provided with rehabilitation support.