The Nutrition Pod is a friendly, non-judgemental hub for nutritional advice, based on the latest scientific studies and facts – no fad diets here! Born out of a passion for natural solutions to personal and family members' health problems, Lisa has been studying and researching the field of Functional Nutrition since 2012 and adopts a personalised method of optimising health and wellness.
We are all individuals and what works for others may not work for you. There is a significant amount of misleading information about nutrition on social media, but The Nutrition Pod is able to guide you in the right direction. Food and your biochemistry is a complex but pretty amazing thing!
The good news is that only 5% of human disease is actually a direct result of your genes. It's the environment into which you put those genes that counts, so even if you do have a genetic predisposition to certain health problems, you can keep them dormant or counteract them by improving your nutrition and general wellness. We all live in a fast-moving, stressful world and eating healthily is not always top of our list of priorities, but The Nutrition Pod is here to help you change habits in a safe, effective and inexpensive way.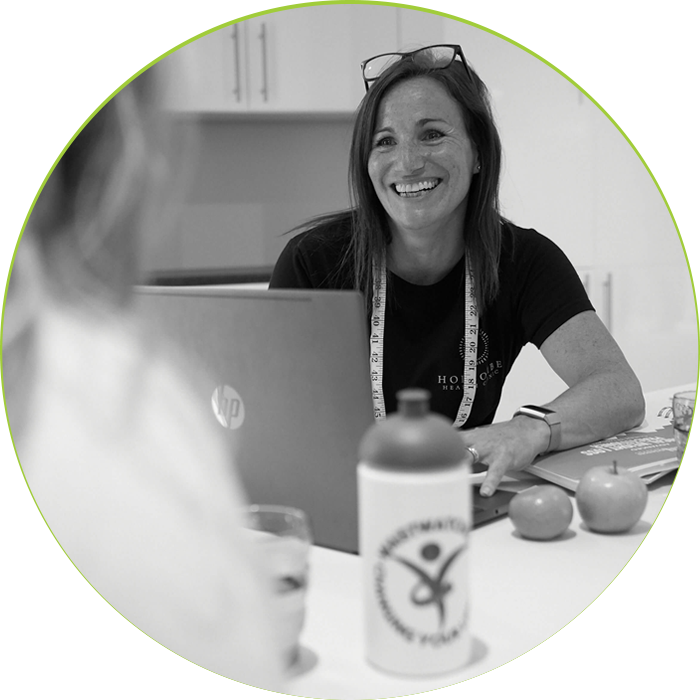 How can nutritional therapy help? 
Weight loss
Identifying nutrient deficiencies
Immune system support
Improving energy levels/reducing fatigue
IBS and general gut health improvement
Lowering blood sugars/possible reversal of Type 2 Diabetes
Lowering blood pressure
Cholesterol reduction
Better heart health
Enhanced sports performance (from elite athletes to complete beginners)
Improved mental health
Better sleep
Reducing headaches/migraine
Better cognitive performance
Alleviating menopause symptoms
Maximising fertility chances
Improving longevity chances
Making sense of food labels and ingredients lists
Personalised plans
Food is nature's medicine and whether you are flexitarian, pescatarian, vegetarian, vegan or have no dietary restrictions at all, I can build you a personalised plan to minimise symptoms of poor health in order to maximise good health.
I have access to the latest online nutrition toolkits, science-based information, food psychology and food relationship tests and a vast database of healthy, tasty recipes.
Prices
15 min pre-programme phone call: FREE
Initial assessment: 1 hour – £50
Follow-up: 30 – 40 mins – £40
Appointments are available face-to-face in the clinic or via video call which has proved popular in recent times with Covid 19 restrictions.
What to expect/example sessions 
Health check questionnaire
Food diary analysis
Antioxidant assessment
Nutritional deficiencies assessment
Essential nutrients and superfoods
Diet planning workbook
Food preparation
Plan adherence
Identifying obstacles and goal setting
Symptom reassessment
Monitoring hydration
Weight loss personality test
Calculating and tracking BMI, WHR, BP, body fat and muscle gain
Target macronutrient ratios
Portion guides
Which food pyramid?
Meal planner
Food addiction assessment and food relationship questionnaire
Fitness assessment
Perceived stress scale test
Weekly sleep log and sleep tips
As you can imagine, a plan for someone trying to lose weight looks very different to that of an athlete training for a specific event, but I love showing clients the science of how to get this right.