What is reflexology and how can it help me?
Reflexology is a holistic therapy, meaning it treats the body as a whole, rather than the symptoms of a disease. It relaxes the body mentally and physically, enabling the body's systems to regain a healthy balance, encouraging the body to work to its optimum potential. All the body's systems can be treated by the gentle massage and pressure that pinpoints to a corresponding Reflex in the foot. Stress and tension caused by disease can cause imbalances in the body which can often lead to conditions that are recognised as being stress-related, including sleep conditions, I.B.S, migraine, depression and anxiety. As individuals react differently to stress we aim to treat the person rather than the symptoms/conditions.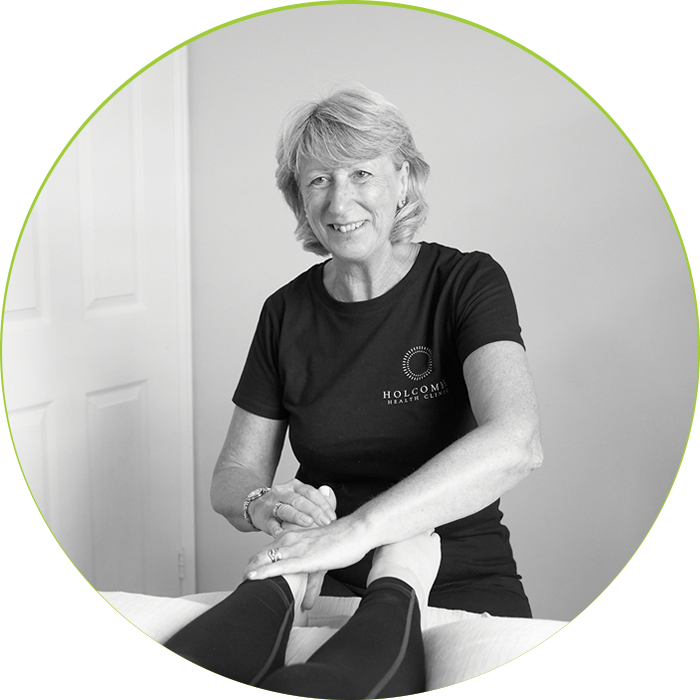 What can I expect from a treatment
At your first consultation, I will take a detailed history, finding out about your past and current health, your lifestyle and what you hope to gain from Reflexology. A Reflexology treatment will take between 45mins to an hour. The feet are worked by using a gentle to firm pressure over the whole foot, pinpointing Reflexes on the foot which mirror the body's systems. Any Reflexes which to the therapist feel 'congested or crunchy' will be worked on with an explanation as to which Reflex is being treated. Occasionally as a patient, you might find a particular Reflex painful or you might feel a sensation of pins and needles. All this is very usual and extremely helpful to the Reflexologist, helping to identify which Reflexes are storing tension or need balancing, enabling the Reflexologist to map out the areas which need treating.
A condition is not diagnosed through your feet
Reflexes that show signs of congestion, tension or discomfort do not necessarily mean there is a corresponding ailment or condition within the body. Any sensation purely gives a guideline for the Reflexologist to work with.
How many treatments should I have?
Repeat treatments vary enormously from patient to patient. Some people have Reflexology each week where others will have a treatment monthly or fortnightly. As a Reflexologist, I am guided by the individual's needs and lifestyle, but generally speaking, I would recommend that Reflexology is more effective if the treatments are spaced out on a regular basis. This ensures that the comparisons between each treatment can be taken into account allowing a complete history of how the body reacts to Reflexology to be monitored.
When is reflexology not recommended?
Reflexology has very few contraindications. It is drug-free and safe for all ages from birth to the elderly, including pregnancy. It can be used as a support therapy alongside traditional medicine for more serious diseases and conditions such as cancer care, M.S. and motor neurone disease. The treatment itself is very relaxing and while this relaxation is taking place the body restores itself and the mind can be freed from mundane thoughts. As a member of the A.O.R, I am proud to be a practitioner with over 25 years of experience.