Emma Thorpe 07850 709210
emmathorpefoothealth@gmail.com
An award winning Foot Health Practitioner, I provide regular foot healthcare treatment for your feet which are the most under-valued and over-used part of the body! We rely on them to stand, walk, run, dance, hop, jump, kick, ski and climb. That's a lot of activity and we take it all for granted.
Prevention is better than cure: here are some tips to keeping your feet in tip top condition:
check your feet daily, just as you are getting into bed to make sure that there are no cuts or scrapes, marks, spots, rashes or other changes in your skin or nails
ensure that you keep your feet clean and dry, especially for diabetics. Some ailments actually show up in the feet first before anywhere else in the body
moisturise your feet
wash and dry your feet after exercise or if you have been working in boots all day
ALWAYS dry in between your toes after a bath or shower
put a clean pair of socks on each day – teenagers – what can I say?!
if you have a fungal infection on your feet, put your socks on BEFORE putting your pants on, then you are less likely to get 'Jock itch'. You may laugh, but it's true!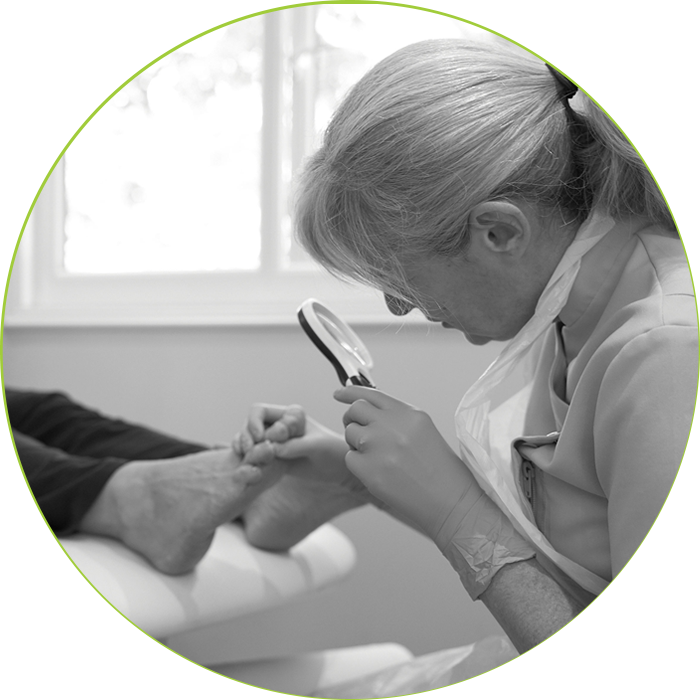 Fungal nail infections
Despite their name, fungal nail infections do NOT live in the nail. They live on the nail bed, ie your toe. The nail is built to protect the toe, so it is made of tough stuff. This means that you have to find something equally as tough to fight the infection. We have a couple of solutions to help you with this. It is a long term fix; anything that says it will fix it in two weeks is not worth the money you will pay for it.
Fungal skin infections
Commonly known as athlete's foot, these little fungi live naturally on the feet, it simply takes the right conditions for them to spring into life. Usually the feet are red, itchy and have 'dry' patches. In between the toes is very common. A good dose of Lamisil for a week can get rid of small patches – if you have a more serious case, it will take a bit longer. I can advise a treatment plan to suit. A very important thing to note, is that you MUST treat your socks and ALL footwear when you are treating your feet, because the fungus stays alive in them as well and this is where re-infection usually happens.
If you are unsure about any aspect of your feet, please come and see me at my Wednesday evening clinic at Holcombe Health Clinic from 4-9pm. Booking is essential. To make an appointment, please call 07850 709210 or email emmathorpefoothealth@gmail.com.
I can help with most common complaints and will help you get your feet back into shape, looking and feeling lovely!