We would like to welcome and introduce our new Chartered Physiotherapist, Claire Stay. We are delighted to have Claire onboard, she offers a wealth of experience and has a particular interest in women's health in a physiotherapy capacity.

Women's Health Physiotherapy
Women's Health Physiotherapy focuses on a number of female health problems. It is known that these problems can affect as many as 1 in 3 women at some point during their lifetime.
Conditions that we can treat here at Holcombe include:
Continence issues of the bladder and bowel
Stress incontinence
Urgency
Urge incontinence
Mixed incontinence
Bowel incontinence
Pelvic Organ Prolapse
Bladder-Cystocele/Anterior prolapse
Bowel-Rectocele/posterior prolapse
Uterine descent
Pelvic Floor trauma following childbirth or surgery
Pelvic pain management
Pelvic Floor dysfunction associated with dyspareunia, vulvodynia and vaginismus
Pre and Post Gynaecological surgery
Ante-natal and post-natal musculoskeletal problems, including Low back pain, Thoracic pain, Pelvic girdle pain, Diastasis recto abdominus separation
What does a Women's Health Assessment involve?
At your first appointment you will be asked a number of questions about your symptoms then a specialist assessment of the Pelvic Floor is conducted. This may involve an internal examination to assess Pelvic Floor muscle function and an individual treatment programme will be set up to meet your personal needs.
What does Women's Health Physiotherapy involve?
An individually designed Pelvic Floor exercise program to increase strength and control of these muscles
Bladder retraining
Teach correct defecation techniques
Pelvic organ Prolapse management
Assistance to prepare for and recover from Gynaecological surgery
Advice and treatment for Diastasis Recti Abdominus
Advice and treatment for Low Back Pain, -Thoracic pain and Pelvic girdle pain during and after pregnancy
Pelvic pain
Various adjuncts such as electrical stimulation and Acupuncture may also be incorporated.
Upon your visit to the clinic discretion will be maintained at all times and we pride ourselves on a professional service within a relaxed and friendly environment
Lou's Blog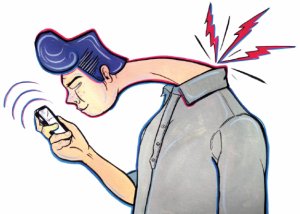 It's time for me to bring myself into the 21st Century…blogging is apparently, the only way forward!
So, Holcombe Health Clinic is nearly one year old in its new format.
We have grown and evolved so much in our first year of practice and it's been a very exciting journey. We've gone from being a clinic only offering physiotherapy and sports therapy to a clinic offering a variety of alternative therapies, including women's health, baby massage and yoga classes, personal training, reflexology, nutritional therapy, hypnotherapy, kinesiology, sports massage, beauty therapy, foot care and clinical beauty therapy.
We offer a friendly, professional and welcoming environment for all who walk through the door. Customer satisfaction is our goal and we are constantly told how lovely the clinic is and how happy our clients are with our service. Happiness is our favourite word!!
So, this is the first of regular blogs about Holcombe Health Clinic…so, please follow us and tweet, share and whatever else you can do with social media (I'm sure this is a journey I'm going to learn plenty from!!!!) I hope to educate you, interest you, learn about you and hopefully entertain you!!
Let's start with some physiotherapy education, as this is what I know and love….
So, have you heard of text neck??? Not yet? Well, you will do, in fact, you have probably already had it, got it, or definitely know someone who has had it.
So, what is it, I can hear many of you asking…well, you know how we spend a large majority of time nowadays, either on your hot phone, your indispensable tablet or hunched over your steaming laptop/keyboard, having already spent hours over your steering wheel if you've had the unfortunate experience of parking, sorry driving, on the M25!
Well, the act of all the above will involve you bending your head forward from the upper part of your back. You may have experienced an aching, neck, headaches, stiff upper back, well, it's possible it's developed from the modern day phenomenon "text neck".
All of this sounding a little familiar? So, why not pop into see us and we can advise you what you can do to alleviate your symptoms.
In the meantime, buy a foam roller, available on amazon for about £10, and try the following exercise to loosen your upper back. It may hurt a bit, but remember, short term pain, long term gain!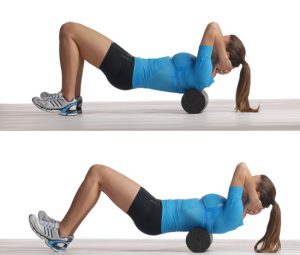 Macmillan Coffee Morning and Defibrillator Fund Raiser
A huge thank you to all of you who contributed to our extremely successful and enjoyable morning on 14th September.  We were overwhelmed by your generous donations of raffle prizes and cakes, and the time that had been spent in your kitchens creating the most delectable selection of cakes and biscuits.
Your support enabled us to raise an amazing £636 to be divided equally between these two wonderful and valuable causes.
Dates for your diary
Please contact the Clinic for more information on any of our services, we will be very pleased to help you.
Yogalates. –  Every Monday and Thursday Morning 9.30 to 10.30
www.holcombehealthclinic.co.uk     01634 817242
enquiries@holcombehealthclinic.co.uk