Holcombe Health Clinic | About Us | 
Call 01634 817242
Louise Hayes
I am a Chartered Physiotherapist; whose passion goes further than simply managing an injury. Instead I take pride in my ability to identify, treat and rehabilitate injuries of clients to ensure they do not lose sight of their goals.
I have gained a wealth of experience in sports specific physiotherapy. I have achieved this through working at the annual Wimbledon Championships, Ladies European Golf Tour, Eastbourne Tennis Competitions and Professional Jockey Association which has taken me around the world.
Having gained my foundation skills during my time as a sports therapist and fitness instructor, I have maintained a continual level of professional development through working within an elite athletic environment, whilst enhancing my clinical skills through practising within the NHS as a qualified Chartered Physiotherapist.
I continually develop my professional status, by regular updating my professional knowledge gaining a variety of skills including clinical Pilates instruction, dynamic and kinesio taping, cupping, acupuncture and specific injury assessment and treatment.
So, if you are struggling with neck or back pain, or any injury which others have been unsuccessful in treating, then please contact us on 01634 817242 and book in – you'll ask yourself "why didn't I do this sooner?"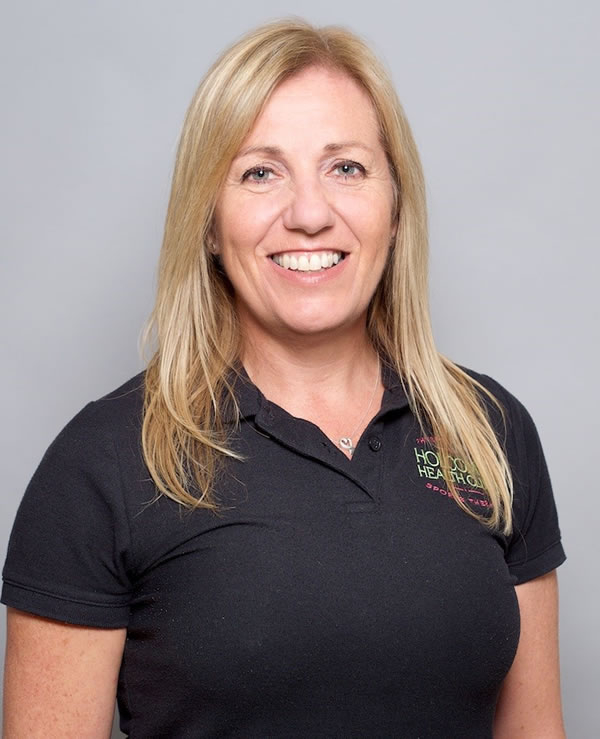 Lisa Parker
Nutritional Therapist and Pilates Instructor IICT
Do you suffer with any of the following?
Fatigue
Weight problems
Headaches/migraine
Menopausal symptoms
Endometriosis
Gastro-intestinal problems
Diabetes
Or do you just want to improve your general health and wellbeing to feel revitalised and youthful again?
Food and your biochemistry is a complex but amazing thing! Did you know that less than 10% of human disease is the result of your genetic destiny? Even if you do have a genetic predisposition to certain health problems, you can keep them dormant or counteract them by improving your nutrition and general wellness. Nutritional therapy cannot replace a medical treatment but it can certainly complement it and help minimise your health symptoms.
Each individual is unique and I will build you a personalised plan to suit your own needs whether you want to lose weight, alleviate symptoms of a medically diagnosed problem or eat the right food for your training requirements. We all live in a fast-moving, stressful world and eating healthily is not always top of our list of priorities, but I can show you some quick and easy recipe ideas which will fill your body with nutrients, rather than reaching for the nearest convenience food.
I am a fully qualified Nutritional Therapist, having gained a Professional Diploma from The Health Sciences Academy, and a member of IICT (International Institute for Complementary Therapists).
Andrea Barker
ConfidenceCoach Dip Clinical Hypnotherapy, NLP. GHR & CHSC Registered, Qualified Trainer
I am The Confidence Coach.
Confidence underpins all that we do, in many different areas of our life. I work with people who want to feel more happy and Confident, and are ready to make the change, but just don't know how. I am the How.
What separates me from other coaches and therapists is that I use a combination of Hypnotherapy, NLP and coaching techniques, working together to find the best solutions for you, empowering you to move forward.
If you want to know more and are ready to take the first step to feeling more Confident, contact me and we can set up your free initial consultation.
confidencecoach@andreabarker.co.uk
Tel 07984 047 557
www.andreabarker.co.uk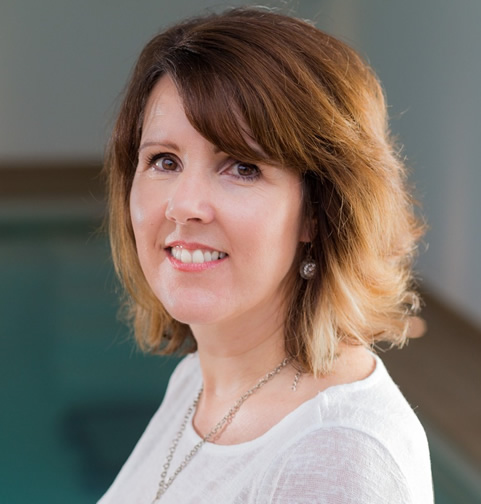 Geraldine Penfold
When I qualified as a Reflexologist in 1995, Reflexology was fairly unknown. I had always been very interested in complimentary therapies especially those which used an holistic approach to health. Out of all the available therapies at the time it was Reflexology that struck a chord with me, because of the holistic nature of the the treatment.
Over the years I have been able to work with a huge variety of people. Some with chronic conditions, some with less severe problems, and some people who just need a bit of time for themselves and use Reflexology as a treatment to be able to relax. I am glad to say that some of my early clients who were willing to try a new approach and therapy are still with me now.
I belong to the professional body the A.O.R which supports me in my work.
It offers articles on recent research, and if needed advice from experienced Reflexologists. Reflexology has made a great difference to my life. I enjoy meeting up with my clients and have made some good friendships along the way.
PRENDE Warm Wax Therapy.
Warm wax therapy is not a new invention, it has been used for many years to alleviate aching joints, sore muscles, and sports injuries. It has also been particularly beneficial in treating conditions such as Arthritis, Rheumatic disease and Tendonitis. It is also very useful to relieve the pain that accompanies some types of foot and heel problems.
Warm wax therapy works by increasing the blood flow to the skin, relaxing the underlying muscles and joints. The wax melts at a temperature cool enough to apply to the skin, but warm enough to have a therapeutic effect on the area being treated. Its high specific heat capacity ensures it holds its heat well, and as it cools relatively slowly, it is a useful treatment for conditions such as stiff joints and scar tissue. It also hydrates the skin, leaving the feet, hands or treated area of the body soft and smooth. Because of its hydration properties Warm Wax Therapy is also suitable for dry rough skin, cracked heels and callouses.
At Holcombe Health Clinic Geraldine will be using the PRENDE ORB SYSTEM, for Warm Wax Therapy treatments. It is a much improved system on traditional wax baths. The paraffin wax contains sunflower oil and also essential oils lavender, orange, bay, frankincense, and myrrh. The treatment uses the PRENDE ORB, which warms, by thermostatic control to the correct temperature, a disposable single use wax pot. The wax is applied in slow soft brush strokes over the feet or hands. The feet or hands are covered with a plastic protection and then wrapped in a towel to hold the warmth of the wax. After 10 – 15 mins the wax Is removed and the feet or hands massaged with a rich moisturising cream.
A short medical history will be taken before the treatment as there are some contraindications for the WARM WAX THERAPY, such as any allergies to the ingredients of the paraffin wax, open wounds, blisters, or inflamed skin. Diabetic patients or patients with vascular disease are not recommended for this therapy.
A complete treatment usually lasts between 20 and 30 minutes and costs £27.00.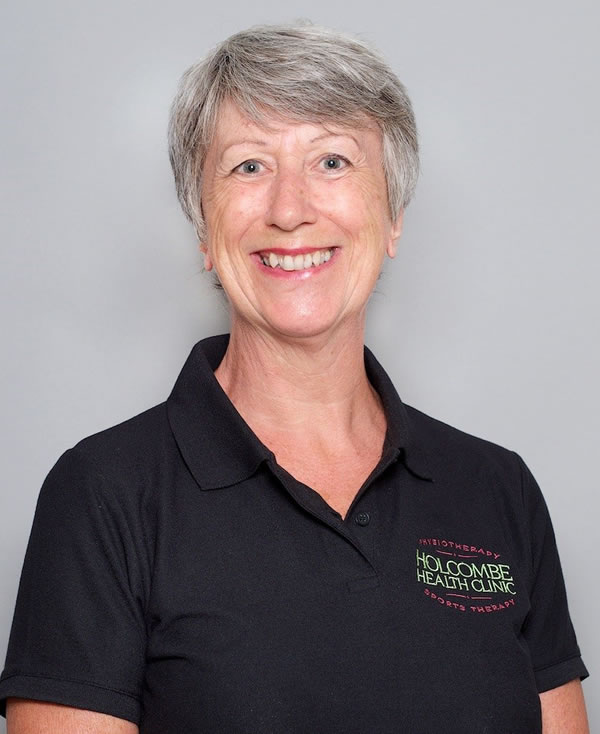 Emma Thorpe
Foot Health Practitioner.
My Sole Purpose is to keep your feet, Healthy, Fit and Fabulous!
I manage most aspects of foot care from toenail cutting to diabetic foot care. This includes reducing thick nails and hard skin, removing corns, treating verrucas, looking after involuted nails, treating ingrowing toenails (non surgical), many fungal infections including Athlete's Foot and high risk foot assessments.
Your first appointment includes a full medical history and normally lasts one hour. Verruca treatment plans are available. I am fully insured and DBS checked.
Frequently Asked Question:-
What is the difference between a Chiropodist and a Podiatrist?
If someone is using the title Chiropodist, it means they qualified before 2003. Since 2003 anyone qualifying will be either a Podiatrist or a Foot Health Practitioner. A Podiatrist will have a University Degree and be registered with the HCPC (the Health & Care Professional Council) and they are really the Doctors of the Feet. Podiatrists can prescribe medications, use anaesthetics and perform surgery amongst other things, in addition to basic foot care. A Foot Health Practitioner should have a Diploma in Foot Health from a recognised college and insurance which covers them to treat the majority of general foot problems. I am a Foot Health Practitioner and qualified at the SMAE. Institute in Maidenhead, which is the longest established Foot Health Training College in the UK.
Emma Thorpe DipFH MCFHP MAFHP
Foot Health Practitioner
Tel: 07850 709210
Email: emmathorpefoothealth@gmail.com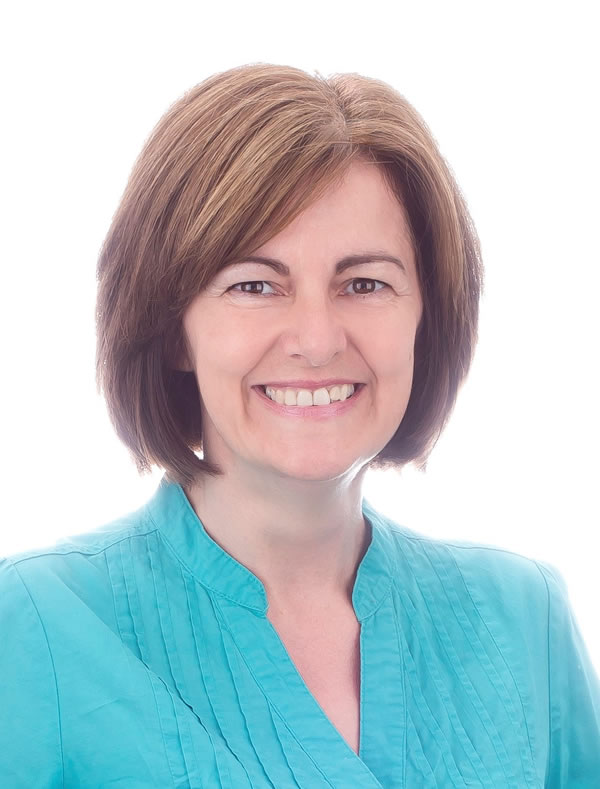 Emma Parkinson
PRP Therapist
Want a natural alternative to younger looking skin or thicker/fuller hair?
Toxin and chemical free. 100% natural/
Platelet-rich plasma (PRP)is a revolutionary treatment, completely natural and works from within. Helping to effectively turn back time and help reverse the ageing process, by using many growth factors found inside the PRP, to enhance reproduction of collagen and hyaluronic acid. Used on the face treating fine lines and wrinkles; giving a 'face lift', dark circles, rosacia, acne, scarring and many more common skin conditions. Also known as the 'Vampire' or 'Dracula' facial.
PRP has been used for over 30 years in various surgical procedures for its enhanced healing and growth benefits.
Such benefits have been shown to be effective in hair growth. Using the same growth factors, PRP has been used as a stand-alone treatment or alongside hair transplantation to help regenerate and restore hair growth and thickness.
Treatments take between 40min-1hour
Facial treatments: recommended 1-3 sessions depending on skin complaint.
Hair treatments: 3 treatments recommended 4-6 weeks apart and then touch up treatments as required.
Desired effects will then last between 1year and 18 months.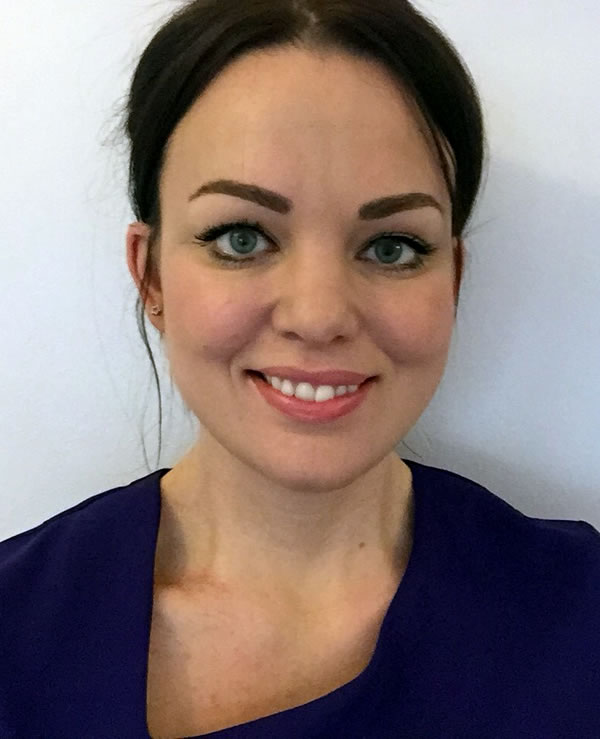 Sarah Herbert
Systematic Kinesiologist
Offering you a 20% discount on all treatments until 31st May 2018.
Systematic Kinesiology is a muscle testing holistic therapy that looks at the whole person. It was founded in America by a Chiropractor in 1964. In 1988 the Association of Systematic Kinesiology was founded. Since then it has helped people all over the world to become well again by working with the body and fixing the emotional, mental, chemical and physical impacts on your wellbeing. By fixing these in priority your mental and physical health will improve.
During your 1st session I will take a full lifestyle analysis and medical history assessment and will discuss with you your concerns and problems
Assessments are then made using gentle manual muscle testing by placing your arms and legs into various positions to identify imbalances which may be contributing to the your loss of health and well-being and detect ways to restore balance. This may include nutritional supplements, relaxation and other techniques, lifestyle changes and more. You are fully clothed during the assessment
Follow Up Treatments:
These are generally advised every 2-4 weeks between treatments the amount of treatments differ for everyone depending on your problems and the time you have had these for and will be discussed with you after the initial treatment
Initial assessment and treatment – 90 mins – £42
Follow up treatment – 60 mins – £35

Massage Treatments
30 mins Back, Neck, Shoulder massage – £30.00
1hr tailored full body massage – £40.00
1hr 15mins full body inc facial massage – £50.00
1hr 30mins full body inc facial and scalp massage – £60.00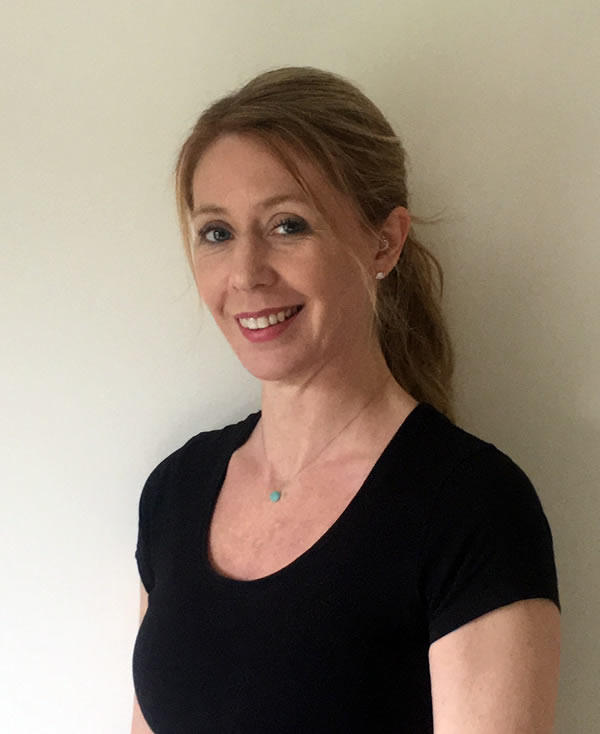 Lizzie Wastell
I am a fully qualified beauty therapist and skin expert with 8 years experience gained in private health suites and spas offering a range of treatments and advice.
Including:
waxing
intimate waxing
eyelash and brow enhancements
massage
facials
nail treatments
spray tans
makeup
Call 07860 674775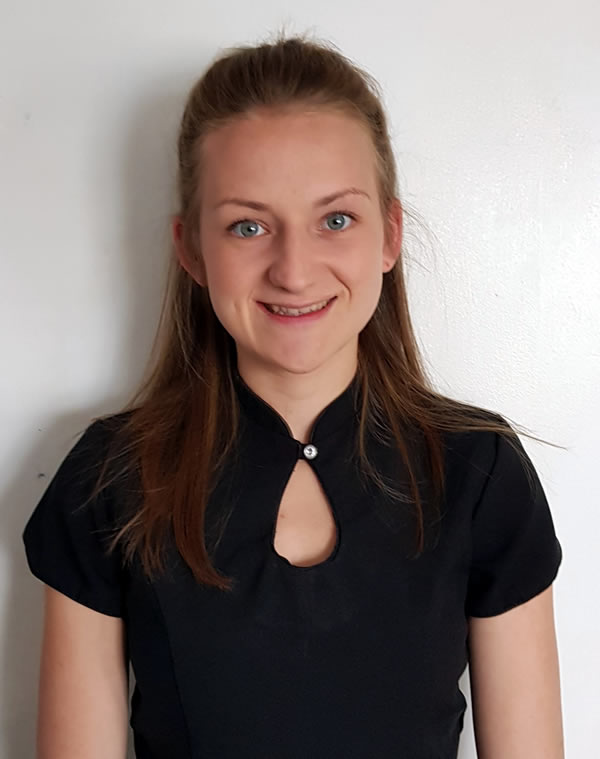 Carrie-Anne Smith
Carrie has been practising Sports Therapy for many years now and has been interested in a variety of sports for most of her life.
She is qualified in Sports, Holistic, pregnancy and Indian head massage, & she thrives on seeing the outcome of all of these therapies for her clients.
Her aim is to help people with aches, pains, dysfunction and injury to restore normality and limit their pain in their day to day lives. Carrie achieves this with a thorough assessment and from her findings your treatment is always unique to you.
Rehabilitation massage is key after an injury to help with the healing process and prevent dysfunction or chronic pain. Where as, maintenance treatments help to restore flexibility and limit injury.
Carrie maintains her professional development by regularly attending courses, which she enjoys and finds fascinating, as techniques and therapy are always changing, so that clients always receive the best outcome.
In addition, Carrie is involved in teaching this exciting subject on a weekly basis, in London, to help new therapists start a new career in an industry she loves.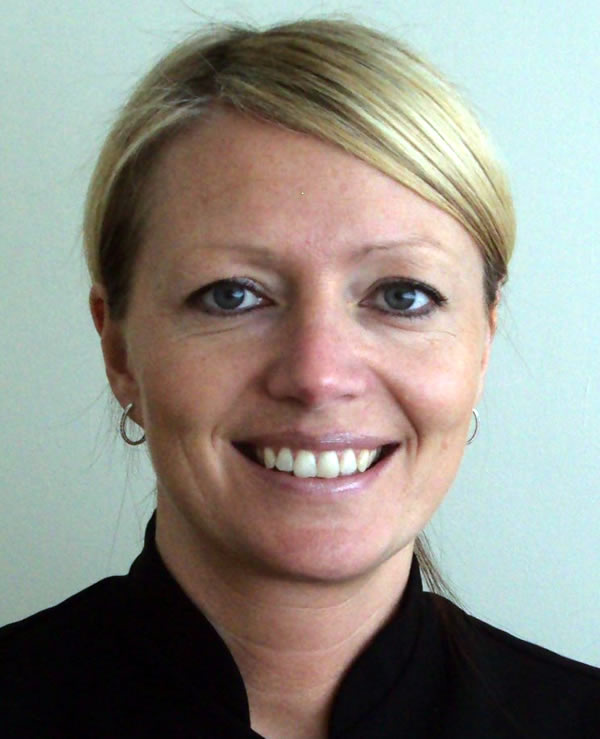 NICOLE DELUNA – CERTIFIED AREOLA RESTORATIVE TATTOOING
Nicole is fully A.R.T. (Areola Restorative Tattoo) certified to provide you with the highest standard of Areola Restorative Tattoo services.
A Post Mastectomy tattoo artist, who has completed every U.K based course with NU medical and PC Academy. She has also completed her skill set with A.R.T training , a Canadian based certification for the highest quality of permanent 3d medical nipple tattoos currently available. These areola are more than circles and will not fade like those provided by NHS and semi permanent make-up artists. Using pigment designed solely for an immune compromised body, to give you the safest option in nipple restoration.
With over 20 years experience in the Tattoo industry covering all types of scars, skin types , textures and tones, her aim now is to promote body confidence through healing art.
Specialty Decorative Tattooing can offer you something to help you feel more yourself again. This can be used in place of areola restoration or maybe used as an additional complimentary procedure to disguise scars and radiation marks. Nicole is also very happy to cover scars with decorative tattoos to help you cover reminders of the past.
Nicole is happy to work with you to create a bespoke design, taking inspiration from designs of any style.
TIMING FOR AREOLA RESTORATION
12 months postoperative is the safest amount of healing time before we can tattoo over various styles of scars and radiation damage or chemotherapy burns.
6-12 months postoperative may be considered for clients who do not have scars running directly through the area to be tattooed.
To schedule a consultation and subsequent A.R.T. Sessions, please email ndltattoo@gmail.com
In a consultation your surgical history will be discussed and photo documentation collected in order to start your client file and booking process.
If you are travelling some distance to meet Nicole in Clinic, the consultation and first A.R.T. session can happen on the same day.
DESIGN PROCESS FOR SCAR COVERAGE
Your direct contact information is required and we will need to discuss your surgical history to project a timeline for your tattoo. We request that you collect art references, tattoos you have liked, describe your story, and prepare any questions you may have.
As per regular tattoo services, we need to know:
What (subject matter, symmetrical design or asymmetric)
Where (left chest only vs bilateral vs trapezius scar coverage, right side)
How big (inches or centimetres)
When (tell me your general schedule of availability or request a selection of dates)
How much (proposed budget/we can approximate how many sessions may be needed to complete your look)
RATE
Bilateral Areola Restoration
One Time Fee – £300
*includes all appointments and aftercare
2-3 sessions may be necessary to achieve quality realism. Appointments may be booked 6 -10 weeks apart for safe and adequate healing time between sessions.
Unilateral Areola Restoration
One Time Fee / £200
*Includes all appointments and aftercare
3-4 sessions may be required to match your natural side. Appointments may be booked 6 -10 weeks apart for safe and adequate healing time between sessions.
Areola Edge Touch-up
One Time Fee – from £75
*includes all appointments and aftercare
2 sessions may be necessary to achieve blending. Appointments may be booked 6 -10 weeks apart for safe and adequate healing time between sessions.
Mastectomy Sessions
£100 per hour (a set quote will be given per design, the hourly rate is a guide)
Sessions are often booked at a 4 hour minimum. We work within your comfort to achieve an amazing custom tattoo in a private peaceful atmosphere. Appointments may be booked together individually over time as your budget permits. 4-6 weeks is recommended healing time between Mastectomy Sessions.
Dry needling
from £30
*to help reduce and flatten scar tissue and cable scars. This can improve the area by up to 30% but multiple treatmenst maybe required
HEALING TIME & AFTERCARE
Plan to have your tattoo AFTER a scheduled holiday.
Keep your new tattoo out of direct sunlight and do NOT sunscreen your tattoo for 3-5 weeks.
No swimming / sweating or vigorous workouts for 3-5 weeks.
Full aftercare system and instructions will be provided
If you have any question or concerns please connect with Nicole to start the appointment booking process ndltattoo@gmail.com or text 07974 949231
SPONSORSHIP & SUPPORT
Nicole offers reduced pricing and free treatments to make this much needed service available to everyone. She works with Breast Cancer charities over the U.K to try and help fund treatments as well as provide much needed fix ups of old faded NHS and semi-permanent make up areolas – as you are worth more than 2 brown circles. She comes highly recommended by breast cancer nurses and surgeons.
More information and examples of her work please visit www.lunaphasestudio.com
Julie Cowell
Practice Manager.